Stanley G. Oswalt Elementary
19501 Shadow Oak Dr Walnut, CA 91789
Stanley G. Oswalt Elementary
Kindergarten Supply List 2019-2020
Grade: Kindergarten
Kindergarten Supply List 2019-2020
2019-2020
Supplies are needed the first day of school and may be brought to Orientation or the first day.Red portfolios are available for sale at orientation or in the school office.Use a permanent marker to write your child's first and last name. Students will not use backpacks in kinder.The following supplies are highly recommended and needed for your child in class and used daily.Please, no substitutions for brand or size of item requested.Label supplies with your child's name except pencils.Label the outside container for paper, crayons, twistables, markers, glue bottle.Write on the item for glue sticks, erasers, expo markers, flash drive, and tissues. Use the removable insert on the binder for your child's name, do not write on the binder. | Updated Aug 2nd, 2019
0

/schools/8621-stanley-g-oswalt-elementary/1872679-kindergarten-supply-list-20192020/kindergarten-supply-list-20192020/supply-list

(3) Package(s) of Printer/Copier Paper - White, 8.5in x 11in, Ream/500 Sheets

(3)

Package(s) of Printer/Copier Paper - White, 8.5in x 11in, Ream/500 Sheets

1

/schools/8621-stanley-g-oswalt-elementary/1872679-kindergarten-supply-list-20192020/kindergarten-supply-list-20192020/supply-list

(1) Crayola® Crayons, 8 Count

(1)

Crayola® Crayons, 8 Count

large (Model 52-3280 OR 520080)

2

/schools/8621-stanley-g-oswalt-elementary/1872679-kindergarten-supply-list-20192020/kindergarten-supply-list-20192020/supply-list

(2) Crayola® Colored Pencils, Twistables, 24 Count

(2)

Crayola® Colored Pencils, Twistables, 24 Count

3

/schools/8621-stanley-g-oswalt-elementary/1872679-kindergarten-supply-list-20192020/kindergarten-supply-list-20192020/supply-list

(1) Crayola® Colored Pencils, Twistables, 12 Count

(1)

Crayola® Colored Pencils, Twistables, 12 Count

4

/schools/8621-stanley-g-oswalt-elementary/1872679-kindergarten-supply-list-20192020/kindergarten-supply-list-20192020/supply-list

(1) Crayola® Washable Markers, 10 Count

(1)

Crayola® Washable Markers, 10 Count

Classic Colors (Model 860124, OR 587808)

5

/schools/8621-stanley-g-oswalt-elementary/1872679-kindergarten-supply-list-20192020/kindergarten-supply-list-20192020/supply-list

(3) Eraser(s), Pentel Polymer Brand

(3)

Eraser(s), Pentel Polymer Brand

6

/schools/8621-stanley-g-oswalt-elementary/1872679-kindergarten-supply-list-20192020/kindergarten-supply-list-20192020/supply-list

(1) Paper Mate® Woodcase Pencils Sharpened with Erasers,12 Pack

(1)

Paper Mate® Woodcase Pencils Sharpened with Erasers,12 Pack

OR U.S.A. Gold (America's Pencil) #2 pencils

7

/schools/8621-stanley-g-oswalt-elementary/1872679-kindergarten-supply-list-20192020/kindergarten-supply-list-20192020/supply-list

(1) EXPO Dry Erase Markers, Low Odor, Thick/Chisel Tip, Black, 2 Pack

(1)

EXPO Dry Erase Markers, Low Odor, Thick/Chisel Tip, Black, 2 Pack

8

/schools/8621-stanley-g-oswalt-elementary/1872679-kindergarten-supply-list-20192020/kindergarten-supply-list-20192020/supply-list

(3) Elmer's Glue Stick

(3)

Purple,OR Staples Disappearing Purple Glue Sticks, 40 g 1.4 oz (Model E562/E523)

9

/schools/8621-stanley-g-oswalt-elementary/1872679-kindergarten-supply-list-20192020/kindergarten-supply-list-20192020/supply-list

(1) Elmer's Glue Bottle, 4 oz

(1)

Elmer's Glue Bottle, 4 oz

Washable School Glue (Model E304)

10

/schools/8621-stanley-g-oswalt-elementary/1872679-kindergarten-supply-list-20192020/kindergarten-supply-list-20192020/supply-list

(2) Avery 1" 3-Ring Binder, White

(2)

Avery 1" 3-Ring Binder, White

OR Heavy-Duty View Binders

11

/schools/8621-stanley-g-oswalt-elementary/1872679-kindergarten-supply-list-20192020/kindergarten-supply-list-20192020/supply-list

(1) Flash Drive

(1)

12

/schools/8621-stanley-g-oswalt-elementary/1872679-kindergarten-supply-list-20192020/kindergarten-supply-list-20192020/supply-list

(1) Ear buds

(1)

13

/schools/8621-stanley-g-oswalt-elementary/1872679-kindergarten-supply-list-20192020/kindergarten-supply-list-20192020/supply-list

(1) Box(es) of Facial Tissues

(1)

Box(es) of Facial Tissues

14

/schools/8621-stanley-g-oswalt-elementary/1872679-kindergarten-supply-list-20192020/kindergarten-supply-list-20192020/supply-list

(1) Package(s) of Nice' n Clean Hand Wipes®

(1)

Package(s) of Nice' n Clean Hand Wipes®

15

/schools/8621-stanley-g-oswalt-elementary/1872679-kindergarten-supply-list-20192020/kindergarten-supply-list-20192020/supply-list

(1) Box(es) of Ziploc® brand Storage Bags, Quart Size

(1)

Box(es) of Ziploc® brand Storage Bags, Quart Size
Office supply stores such as Staples and OfficeDepot begin to have these supplies on sale in mid-July. Also, Target and Wal-Mart stock Back-to-School items in the summer on sale.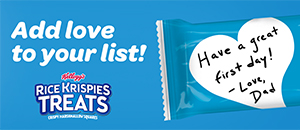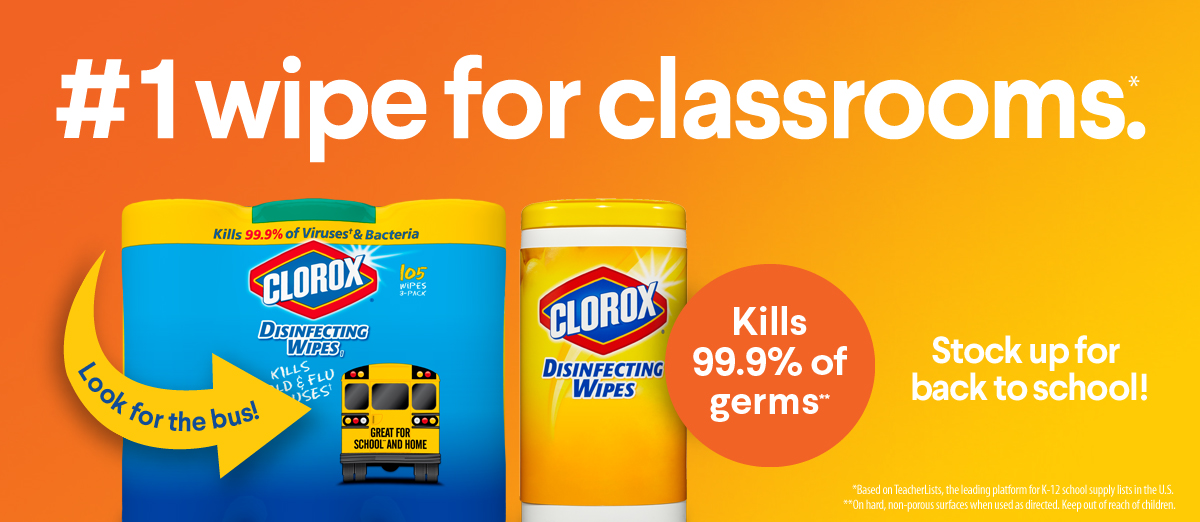 We are a participant in the Amazon Services LLC Associates Program,
an affiliate advertising program designed to provide a means for us to earn fees by linking to Amazon.com and affiliated sites.
Amazon and the Amazon logo are trademarks of Amazon.com, Inc. or its affiliates.