10 Free Activities for your Summer Bucket List
Rising prices don't need to stop you from fulfilling a summer bucket list with your kids. Check out these free activities you can add to your list!
June 21, 2022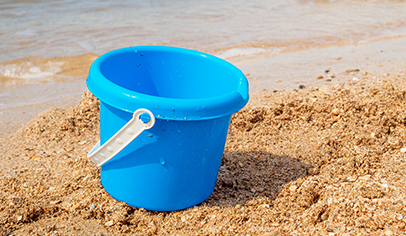 eanekrasov/123rf
You don't need to break the bank to have fun this summer. We know all too well the "I'm bored" combined with the rising prices of gas and groceries means a summer bucket list of free activities is a must!
Add these fun, free activities to your summer bucket list:
1. Visit a library. Libraries don't just allow you to borrow books or read while there. Many libraries offer free summer programs for children.
2. Call and schedule a tour in your community. These are often forgotten, but they are so much fun! You can tour your local fire department, a pet groomer's shop, a sports stadium, etc.
3. Sign up for Kids Bowl Free. Check out their website to see which bowling alleys near you participate in this program. Children receive two free games of bowling every day all summer long!
4. Visit a local museum for one of their "free days." Many museums offer free days throughout the summer for children. Whether local or you venture to a different museum, you can explore museums by area and inquire about their free days using Museums for All.
5. Participate in Michael's craft workshops. Michael's offers fun, themed craft sessions—Camp Creatology—on Mondays, Wednesdays, and Fridays throughout the summer.
6. Learn to DIY at Lowe's DIY building workshops. Children get to build and take home a different creation once or twice a month!
7. Get building at Home Depot kid's workshops. Workshops are offered the first Saturday of every month, all year long.
8. Become a junior ranger by completing the Junior Ranger programs at National Parks (and home!)
9. Participate in nature camps and activities at your local nature center. If you aren't sure where your local nature center is or want to visit a different one, find them all on the List of Nature Centers in the United States.
10. Check out new movies all summer long with the Cinemark summer movie clubhouse.
Kids get to watch new movie releases for $1.50!
Get your child's exact back‑to‑school supply list, right from their teacher.
Find it. Approve it. Have it delivered.