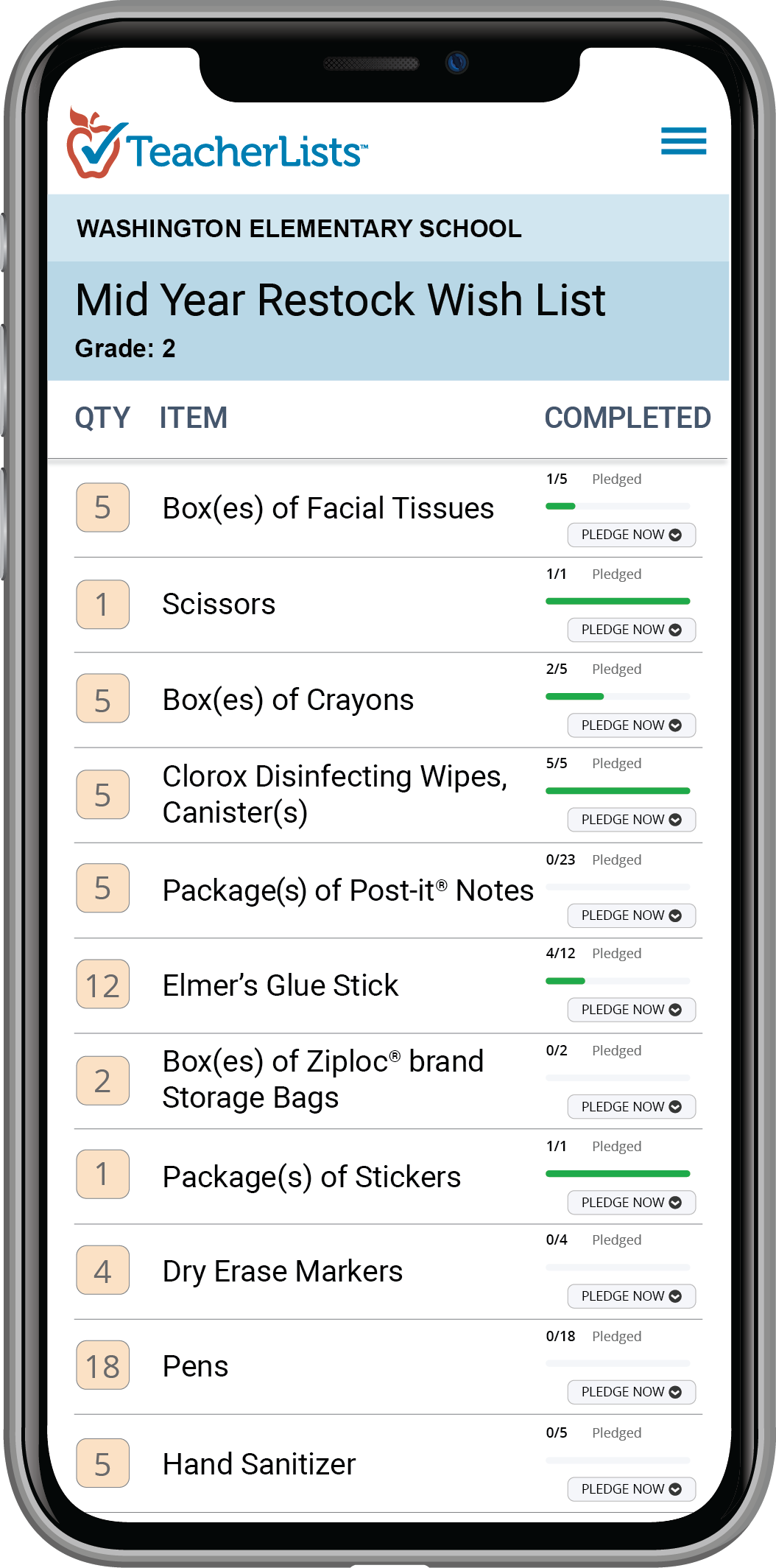 Your list is accessible anytime, anywhere, from any device
Finding and viewing lists has never been more convenient. Your most current wish list is always available to parents from any device (even their smartphones while shopping!), on your school's website and on TeacherLists.com. No more lost lists or trying to download documents on a phone!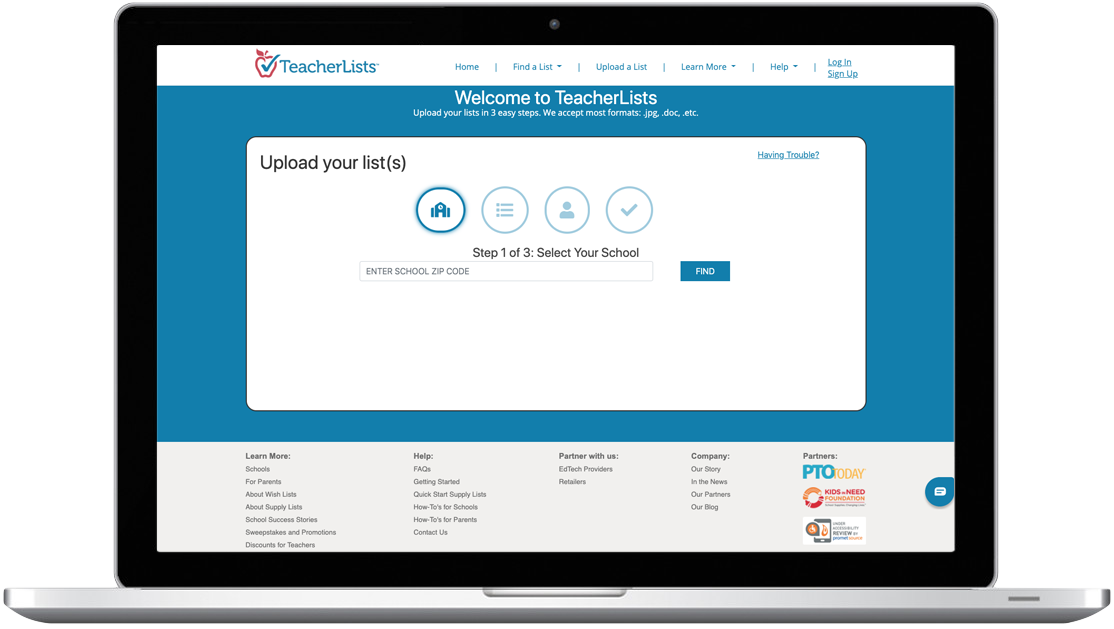 Create a classroom wish list in seconds
Classroom needs change throughout the year – and now your wish list can easily change, too. Simply upload your wish list (in any format), or build your list in seconds using our list wizard. You can easily add or remove items from your list throughout the year with just a click.
Parents can pledge to donate items online
TeacherLists takes the guess work out of who is donating what. With just a tap, parents can pledge to donate an item on your wish list. You'll be notified instantly via email, and parents will get an email reminder, too. And, your list automatically updates with every pledge, ensuring both the items and quantities requested always reflect what you still need.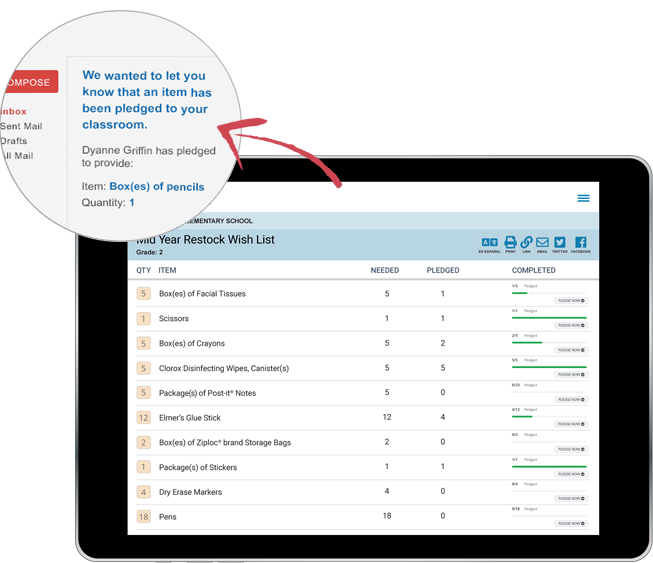 Trusted by schools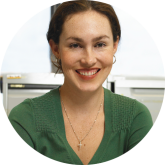 I love it! What an easy way to create and share wish lists. Thanks for this amazing tool!
—Katie Derby, Kindergarten Teacher, St. Charles, MN