7 Smart Tips To Help You Ace Back-to-School Shopping
On paper, the idea of back-to-school shopping is exciting and fun. But in reality, this yearly ritual can drain your emotions and your bank account—unless you're strategic about it.
August 18, 2020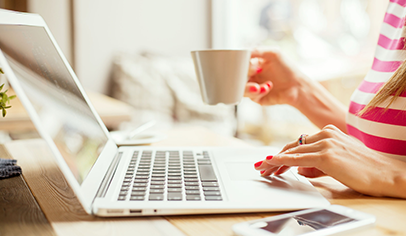 Kaspars Grinvalds/123RF
This fall, back-to-school shopping looks a bit different. Parents are buying for in-person, at-home, or hybrid learning models, and that means different supply lists, new computers, better organization, and upgraded technology. One thing that's more important than ever is saving money on those necessities, so we've put together these tips to help you find the best deals on the supplies you need to get your kids back to school.
Shop at home
Not only will you clean out clutter; you'll also save some money by shopping only for what you need and not buying duplicate items.
After your dining room turned into a classroom during the spring, you probably bought at-home school supplies. Check your drawers and storage spots to find hidden notebooks or calculators. Take a quick inventory and put still-usable items in a container, and throw out or recycle the rest. Once you know what you have, you can shop for what you need from your child's exact school supply list on TeacherLists.
Head to your closets and have your kids try on last spring's clothes. Keep what still fits, toss out items that are stained or ripped, and donate anything they've outgrown or won't wear. Reminder: Check your school's official dress code to know what's allowed before you shop for new clothes.
Your kids might resist, but have them help organize closets and school supply storage. By involving them in the process, you'll teach them how to find everything themselves.
Have a strategy
It's tempting to do all your back-to-school shopping at once and be done (because who has time?), but you can save money by shopping around, waiting for sales, and comparing prices.
Price comparison apps like ShopSavvy, Amazon, and Shopbrain let you search for an item and compare prices at a wide range of online or local stores. For school supplies specifically, TeacherLists lets you easily compare the cost of shopping carts at each retailer. Coupon apps like Honey and RetailMeNot help you find the best coupons available for the website you're shopping on. And many national retailers have their own shopping reward programs to help you save in-store and online, such as Target Circle and the Capital One Walmart Rewards program.
When getting organized, make one list of must-have supplies and another list for nice-to-have gadgets or clothing items. Shop the summer back-to-school supply sales to score the best deals on pencils, notebooks, looseleaf paper, and printer ink. Try to buy enough of these basics to last you through the year because they'll cost more midyear.
For clothing, summer clearance sales will get you through the warm days of August and early September. Stores start marking down fall clothes in late September, making it a good time to buy some of those nice-to-have items.
Wait for a tax-free weekend
If your state is holding a tax-free holiday this summer, you might want to hold off on buying big-ticket items like electronics or furniture for an at-home learning setup until then to maximize your savings.
Check the fine print to see your state's limitations on what you can buy tax-free. For example, Connecticut limits savings to specific items like footwear and clothing. In Massachusetts, most purchases under $2,500 are eligible. Most states, but not all, specify that school supplies are eligible.
Shopping school supply lists on TeacherLists is the quick, easy way to pick up the exact items your child needs to be ready for school. You can shop from your phone online or in stores at your convenience. And you can choose contactless delivery or curbside pickup.
Make clothing compromises
At some point, you're bound to clash with kids over school clothes. Even students learning from home need to follow basic dress code rules, which might mean no spaghetti strap tank tops. As a compromise, pair the tank with a T-shirt or button-down for Zoom calls that's easy to take off when online schoolwork ends.
If your child finds a shirt or a pair of shorts that are comfortable and he'll wear and you consider them appropriate for school, buy some of each in a few different colors. Likewise, there's little sense in buying jeans if he won't wear them because they're uncomfortable.
When possible, stick to a budget. The biggest budget-breakers are designer clothes and top-of-the-line sneakers. If your child wants expensive gym shoes, have him pitch in some of his own money or limit what you'll pay for other purchases.
Look for gear that holds up
Whenever students head back to the classroom, they'll need the right backpack. How much weight your child carries each day should be a main buying consideration. Some tips for finding the right backpack include:
Invest in a high-quality backpack with two wide, padded shoulder straps to help distribute heavy loads.
Consider rolling backpacks if your student regularly carries plenty of books. Many options also include shoulder straps for when your child brings home fewer textbooks.
Use a separate bag for sports gear to help keep loads light.
Messenger-style bags can be used for light loads but should be worn diagonally across your child's body.
While it might be cool to sling a backpack over one shoulder, carrying it that way can lead to neck, shoulder, or back pain. Model good practices for your child to help prevent injury.
Get the right tech
From homework research to virtual learning and working from home, make sure your technology is up to the task.
Check your school or district website to learn what kind of access students will have to desktop or laptop computers. If your child needs a computer to attend virtual classes from home and the school isn't providing it, ask for recommendations and shop back-to-school sales.
If your district opts for a hybrid or distance learning model, make sure your Wi-Fi can handle two or three Google Meet sessions at once. Traditional routers with range extenders will work, but if you have Wi-Fi dead zones around your house and can afford it, investigate a mesh router setup.
PCMag has excellent articles on Wi-Fi networks along with reviews and shopping options. Do a little homework in advance to get the best deals and any setup help you might need.
Finally, don't forget to investigate online security software and parental controls, and make time to talk with your children about staying safe online.
Stock up on lunch supplies
Because of the pandemic, school districts that have opted for in-person learning are reinventing the lunch period. Students will most likely eat in their classrooms (or at home) instead of the cafeteria, so if you think you'll be packing lunches frequently, watch for sales on lunch containers you can clean and sterilize easily. Also look for items that are easy for kids to open themselves to reduce the number of people touching an item.
Individual containers give you flexibility in what you pack, but bento lunchboxes keep items separate and are quicker to clean. Options come in BPA-free plastic, glass, and stainless steel, but look for leakproof containers to keep messes to a minimum. Initially they might seem expensive, but over the long run you'll save money over buying disposable containers.
Insulated lunch bags or containers with ice packs are a good choice when food safety is a concern, as in perishables left out of the refrigerator for more than two hours. Check sales early for these items because they'll become harder to find in fall.
Food-grade silicone sandwich and snack bags are dishwasher safe, are easy to clean, don't leave residue, and are sturdy enough that the food inside stays in one piece. They have airtight seals and they're easy for kids to open. Sandwich wraps made from cotton coated in beeswax are a natural and reusable alternative to plastic.
If your school district opts for a hybrid or virtual learning model, have your kids help you with meal planning and preparing breakfasts and lunches. When children have a say in what they have for a meal, they're more likely to eat it. Check the weekly sales at your grocery store and stock up on nutritious bulk items like fruit for smoothies or healthy snack options.
Find your child's exact school supply list on TeacherLists!
Get your child's exact back‑to‑school supply list, right from their teacher.
Find it. Approve it. Have it delivered.