8 Books for Overcoming Back-to-School Anxiety
Many kids feel a whirlwind of emotions before the new school year, and it's normal for nerves to be one of them. However, many kids feel so nervous before school begins that they can't sleep, eat, or even play without thinking about the unknowns of the upcoming year. […]
July 19, 2022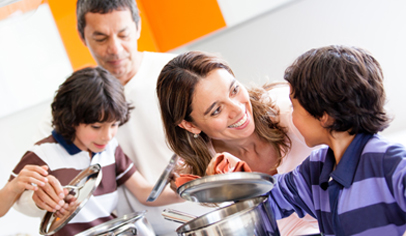 Many kids feel a whirlwind of emotions before the new school year, and it's normal for nerves to be one of them. However, many kids feel so nervous before school begins that they can't sleep, eat, or even play without thinking about the unknowns of the upcoming year.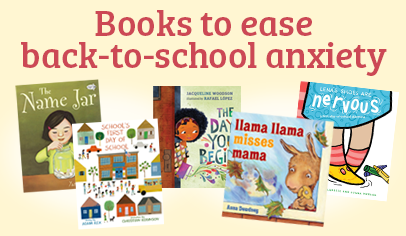 As a parent, you want to help, but sometimes it's hard for kids to believe the advice you give them– my mom thinks I'm cool, but what if no one else does? What if I don't make any friends? The questions go on and on. A great way to ease their anxious minds while validating their feelings, are books! They're also a great tool for opening the conversation about feelings if your kids are more likely to bottle things up.
These anxious feelings are so common, in fact, that authors and child psychologists alike have written books with all of this in mind. They address different issues and concerns kids have before school, and demonstrate how even the worst of possibilities will still end up fine at the end of the day. We've rounded up 8 books that you can read with your kids leading up to the big day, so they can ease into the year more comfortably. Catastrophic thinking will be a thing of the past!
 Lena's not nervous– no way! But… her shoes are. She can't take on her first day of Kindergarten without her favorite shoes, so it's up to her to convince them to be brave!
 Everyone's a little nervous on the first day of school. But have your kids ever wondered how the school itself feels? Turns out it has the first-day jitters too! Together, the students and the school can make their first day the best day ever.
 Celebrate the diversity of your school with "All Are Welcome"! Help your child overcome their back-to-school anxiety by demonstrating how everyone is welcome at school, and everyone should be able to get an education. As you read, be sure to point out kids in the illustrations that look like yours, highlighting how their qualities make them a unique contribution to a beautifully diverse classroom.
A classic for a reason! It follows Corduroy as he goes through his busy day at school, which is the perfect way to demonstrate what the day-to-day routine of school might look like. Plus, it doesn't hurt that Corduroy is a super cute, friendly bear!
Unhei is a new student from Korea, and on top of her general first-day nervousness, she finds that other kids can't pronounce her name right. She tries on different names, with none of them feeling right, and eventually learns to love the beautiful name she was given.
This book is a good choice for students who are worried about fitting in from a cultural standpoint, as well as for parents who want to teach their kids the importance of respecting the cultures of their classmates.
 A good book for kids with separation anxiety. While Llama goes to school, he wonders if Mama will ever come back to get him. She does, of course, so this is great to teach your little ones that you'll always come back.
 This book teaches kids that in order for something new to begin, something first must end. Whether it's summer vacation, last school year, etc., they must leave those in the past to embark on the adventure of the new school year. It's a great book that highlights the complicated feelings of moving from one milestone to the next.
 Inclusivity is important! Even though we all feel like outsiders sometimes, it's crucial that kids learn how to include those that feel isolated. When we all learn we feel the same way, we can become much more empathetic and understanding!
Get your child's exact back‑to‑school supply list, right from their teacher.
Find it. Approve it. Have it delivered.