At-Home Enrichment Activities and More (for When Schools Are Closed)
Free classes, printables, media subscriptions, and more to help you keep your kids learning at home during coronavirus or other school closures.
March 18, 2020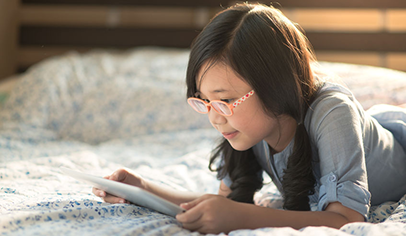 With school districts across the country closed to help slow the spread of coronavirus, many parents are now trying to fill the role of teacher, too. It's a trying time, but this list of free classes, printables, media subscriptions, and more can help you get started. (h/t to our sister site, PTOtoday.com, for compiling the original list of links and tips.)
We're all in this together
This is a challenging time for parents, teachers, and children. Children and Screens: Institute of Digital Media and Child Development offers these tips to help families adjust.
Consider a "digital quarantine" and limit use of cell phones and tablets until schoolwork is completed.
Create a dedicated space for learning, ideally different from where your kids usually play games or watch television.
Make sure kids are learning rather than zoning out when they're in front of a monitor or screen.
Include time for physical activity every day. If it helps, set alarms and send the kids outside.
Encourage reading of physical books and other print materials, especially for younger children.
Check in with other parents in your community to get advice, share concerns, and learn useful tips.
Remind your children that this isn't a vacation; set up assignments, grades, requirements, and tests if it helps.
Don't forget to have fun! Plan off-screen activities and bonding experiences for the whole family.
Trend Micro: Free #StayAtHome Webinars for Parents
Slate: You Are Not Your Child's Teacher
Susan Kaiser Greenland: Parenting in a Pandemic
Take advantage of a free media subscription
Many educational companies are offering extended trial periods or free subscriptions to their resources.
Amazing Educational Resources: Companies With Free Subscriptions Due to School Closings
Travel & Leisure: 12 Museums With Virtual Tours
Discover Pods: 12 Great Podcasts for Kids
Keep academic skills strong
Practice math, reading, writing, and science concepts.
TeacherLists: 28+ STEM Activities To Do at Home + other Learn at Home resources
SchoolFamily.com: Graphing for Reading and Math Fun
SchoolFamily.com: Help Your Child Become a Sentence Builder
Common Sense Media: Best Books for Kids
SchoolFamily.com: Fun and Easy Help With Basic Math
SchoolFamily.com: Math Fun for Summer (or Anytime)
Common Sense Media: Free Educational Games, Apps, and Websites for Reading and Math
Common Sense Media: Free Online Events and Activities for Kids at Home
HuffPost Parenting: Teachers' Favorite Free Learning Websites And Apps For Kids
LivBits: Interactive Read-Alouds List
Major League Baseball and Everfi: Summer Slugger (baseball-theme digital learning platform for ages 8-11)
Purdue University: Writing Resources
Freedom Trail: Distance Learning Resources
Wall Street Journal: 100 Non-Screen Activities To Do During Quarantine
Get cooking
Cooking provides opportunities for great lessons in math and chemistry!
SchoolFamily.com: Make Family Meals Count
SchoolFamily.com: Recipes Kids Can Make Alone
Printable puzzles and worksheets
Word searches, crosswords, acrostics, and interactive learning games are some good ways to interest kids away from the screen.
SchoolFamily.com: Printable Activities
SchoolFamily.com: Activities for Sick Days
Stay active outdoors and inside
SchoolFamily.com: 10 Healthy Hacks for Parents and Kids
Common Sense Media: Movement Apps, Games, and Websites
Fitbound: Online Excercise Community for Kids (inclusive of disabilities)
Maryvale Elementary School and PTA: Indoor/Outdoor Scavenger Hunt Activity
Get your child's exact back‑to‑school supply list, right from their teacher.
Find it. Approve it. Have it delivered.