5 Tips to Promote Social-Emotional Development at Home
Social-emotional development is fundamental for success. Check out these tips to foster it at home!
March 18, 2022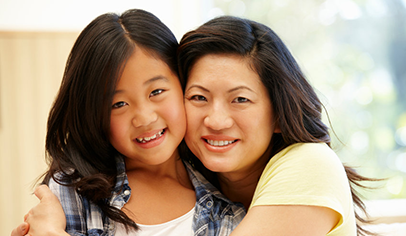 stockbroker/123RF
You have probably heard of social-emotional learning, especially considering its recent boost in importance. But, do you know what it is, why it is important, or how to promote it at home?
Social-emotional learning helps children develop the skills they need to respond to situations socially and emotionally. It allows children to develop the self-awareness, self-control, and interpersonal skills that are vital to succeed in life. In addition, research shows a direct correlation between healthy social-emotional development and academic success.
Following the pandemic and the increase in social anxiety and bullying, social-emotional learning is being incorporated into school curriculums now more than ever. While this incorporation in school is huge, promoting these skills outside of the classroom can have lasting, positive effects on a child's social-emotional development.
Follow these five, in no particular order, tips to promote social-emotional development at home:
1. Love them
While this may seem obvious, love goes a long way. Tell your child you love them; you can never tell them too much. Show them you love them by being affectionate and comforting. Be affectionate with others, as well, and model how to love on another for them and with them. When a child feels loved and knows how to love, their social-emotional development grows.
2. Listen to them
Understanding and responding to your children's needs and behaviors is a foundational block of social-emotional development. Observe your child and how they interact with the world around them. Every child is different, and how they interact will help you to see their needs and behaviors. Listen to your child, and respond in appropriate ways.
3. Play with them
Playing, alone, is a necessity to development. However, when you add in the element of playing with them or providing opportunities for them to play with other children their age, it becomes a necessity to social-emotional development. Have family game nights, have play dates, reassure their imagination by playing along with them, encourage them to try new things and support them in their endeavors.
4. Establish routines with them
Routines have a long list of benefits, and on that list is social-emotional development. Establishing predictable, but flexible, routines help children to see the ability to manage their day and develop self-regulation skills. Creating good daily routines, which include healthy eating habits and good sleep schedules, are immensely beneficial.
5. Talk to them
Talk about everything. Do not be afraid to talk to them. In particular, talk about feelings. Let them see your feelings and talk to them about your feelings. This lets them see and understand that others have feelings and gives them an idea of how to deal with those feelings. Understand, recognize and acknowledge their feelings. Help them to talk about their feelings and give them what they need to work through their feelings. For example, comfort them when they need it or let them throw their tantrum and talk to them about it when they are calm and able to listen. Teach them the skills they need in order to calm down when they get upset. We all have feelings. It is innate. However, dealing with and sorting through these emotions is not always innate, and learning how to do so helps shape social-emotional development.
Get your child's exact back‑to‑school supply list, right from their teacher.
Find it. Approve it. Have it delivered.