Districts know how hectic back to school can be—and so do we. As the back-to-school company, we've worked with thousands of schools across the country for more than 20 years so we get it—and it's why we're happy to provide a free and easy school supply solution for districts, schools, and families.
Easy for districts
Share lists on your website (
and

wherever you communicate with parents)

Lists are simple to share on your district and school websites, parent portal, and social media or via email. We provide email templates, social graphics, flyers, and website banner links that are simple to embed.
Share with parents, now or later
You can update your lists any time and schedule them to be published at a later date so they're ready to share when families are ready to shop.
Save money and time
It's a frequent question and one we love to answer—it's always been free and always will be. There are no costs associated for districts, schools, or families. (Bonus: You'll also spend less time printing, copying, and fielding phone calls about lists!)
Promote positivity and convenience from the get-go
School parents will see the district as providing a service that makes it easier for families to start a successful school year.
Open up communication with families
One unified school district supply list solution helps position your district as a reliable and trusted source of school information.
Check our case studies to see how TeacherLists works for other districts.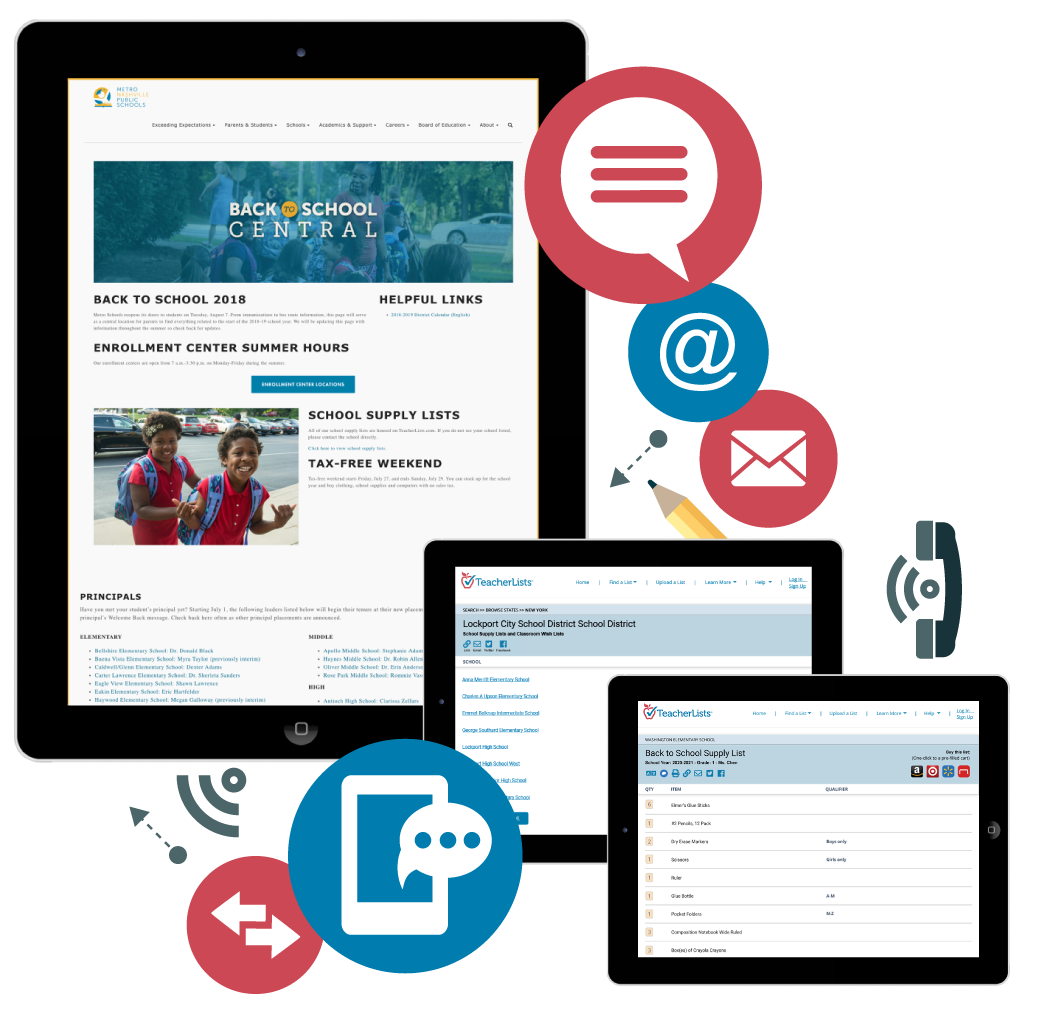 Easy to get started
Easy upload
Concierge service—let us do it!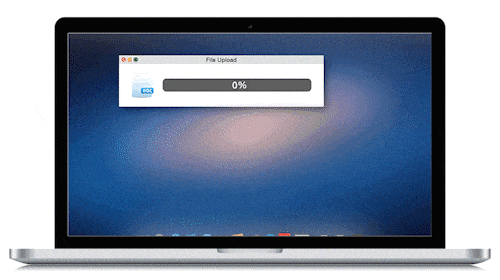 Easy for parents
Instant notification
Parents can sign up to be automatically notified as soon as their lists are posted.
Unbeatable convenience
Lists can be viewed anytime, right from parents' smartphones—no need to print paper lists.
Parents shop with ease (and safety)
Shop online: With one click, parents are brought to a prefilled shopping cart with the exact items on their list. Parents can choose to purchase their list through Amazon, Walmart, Target, and other major retailers.
Shop in-store: Lists are instantly available on parents' phones and are checkable as they move through the store, or they can print a list right from our site.
Shop contact-free: Curbside pickup and ship-to-home options give users peace of mind.
We send lists to retailers
We immediately share all supply lists with major retailers like Target, Walmart, Staples, and more, ensuring parents will get the correct list.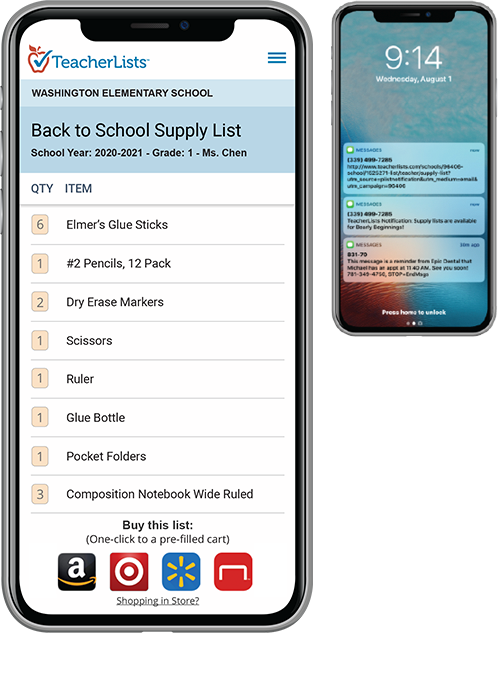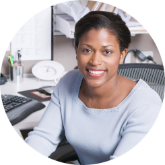 "TeacherLists has made the supply list process easier for everyone, especially the office staff."
-Tovah Kunkle, Secretary at Hebrew Academy Community School in Margate, FL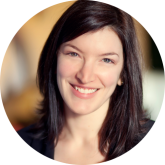 "TeacherLists is one of the easiest and best things that our school ever did."
- Eileen Grove, Sequoia Pathway Academy in Maricopa, AZ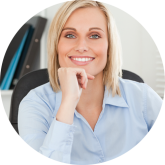 "This is where technology is headed."
- Pam Seeger, Principal at Cypress School of the Arts in Hesperia, CA