TeacherLists is the easy, convenient, and free way for schools to manage and share classroom supply lists online with families. Parents love having a digital supply list to view and shop, and the convenience of adding all their items into an online cart for purchase and delivery by a major retailer in just one click.
This spring, we're offering a special edition "Back Into School" supply list for schools returning to in-person. This "wishlist" features the most requested classroom items by teachers who were physically in their classrooms last fall, so there's no need to guess—we've done the homework for you!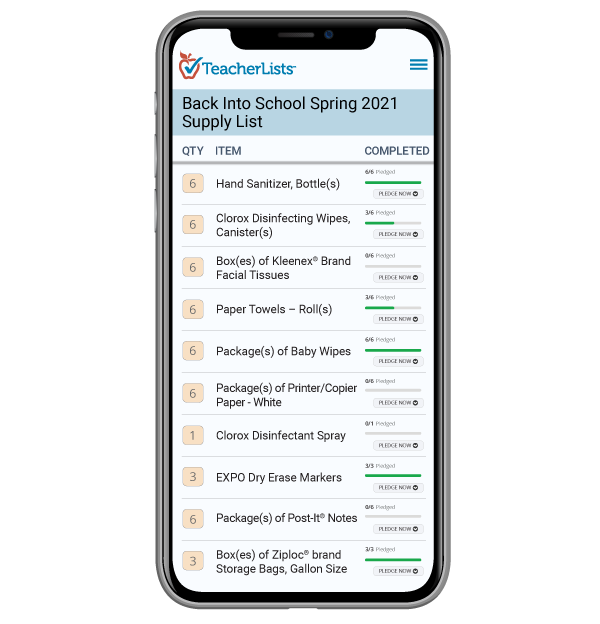 2. Choose "Classroom Wish List" in dropdown using Create a List button: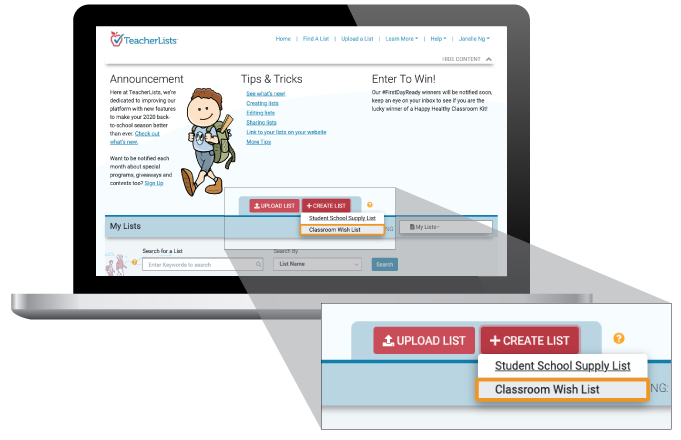 3. Choose "Back Into School Spring 2021" template: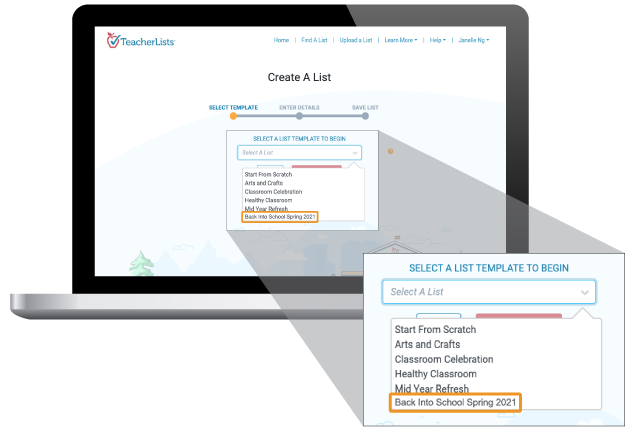 4. Enter basic information for grade or class: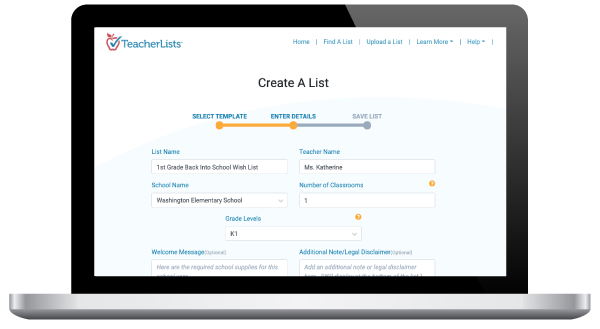 5. Save prepopulated list (or first make item changes—add, delete, change quantity):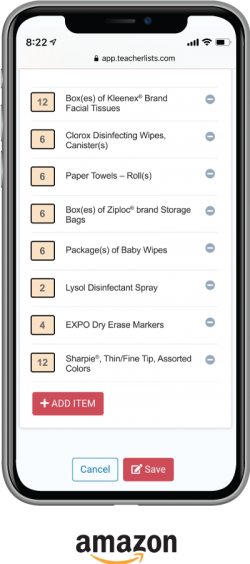 6. Share list with families!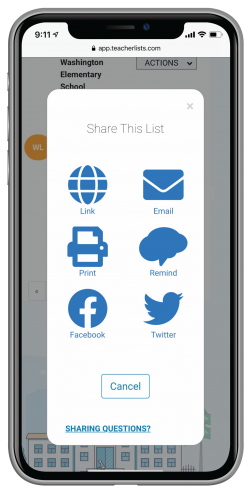 New user? It's easy to create an account.
For example, teacher provides name, email, school, and identifies as "User" and "Teacher."
Thinking ahead?  TeacherLists is ready for 2021-2022 fall supply lists.  Learn more.