School Supply Lists—Easier Than Ever
TeacherLists has made the school supply list process easier than ever. Providing lists for more than 65,000 schools and 1.65 million classrooms across the country, TeacherLists is the leading school supply list solution.
Schools and districts love the simplicity
One standard system to manage and share all their supply lists. No more printing PDFs and Word docs!
Parents love the convenience
Get notified when lists are ready and one-click to a prefilled shopping cart at major retailers like Amazon, Walmart, Target, and more!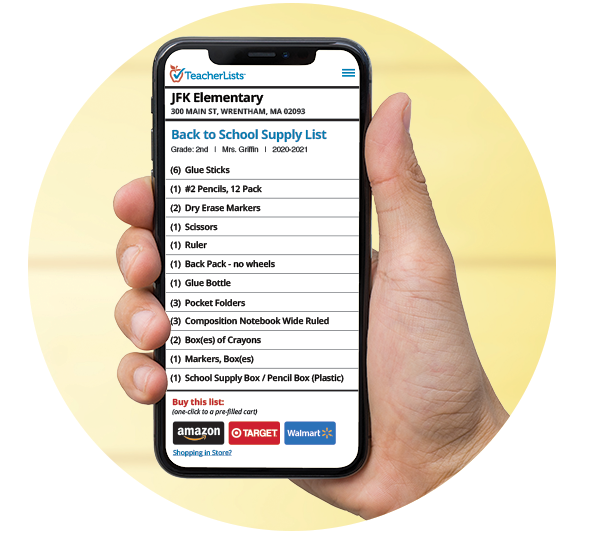 Why Connect With TeacherLists
Enhance your service
Embedding TeacherLists functionality within your service allows your schools to use this popular solution without leaving your product. Teachers, staff members, and parents appreciate the simplicity of the back-to-school process, and schools have yet another reason to love your tech offering.
Simple integration
There are no fees, no development time, and no complicated software required. TeacherLists plugs into your existing school solution with immediate results.
The Development Is Done for You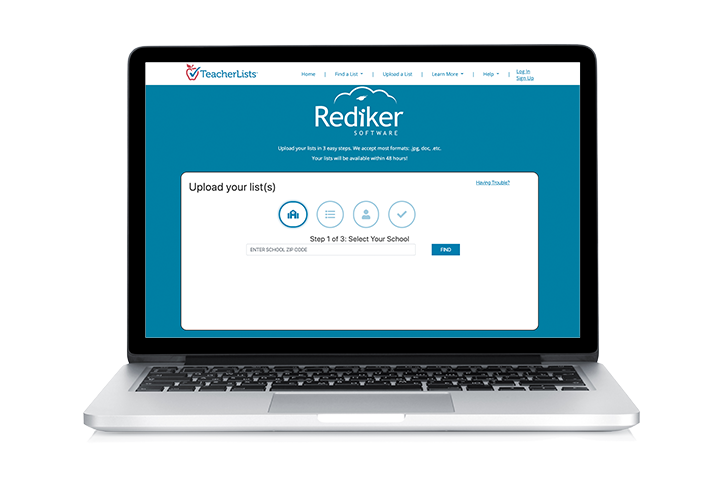 Getting lists from schools
Schools upload their lists within your branded school solution.
TeacherLists enters the lists and notifies the schools when their lists are live.
Displaying Lists to Parents
Option 1: Link to TeacherLists.com
No development required
Link directly to the district or school on TeacherLists.com.
Parents view lists within the TeacherLists experience.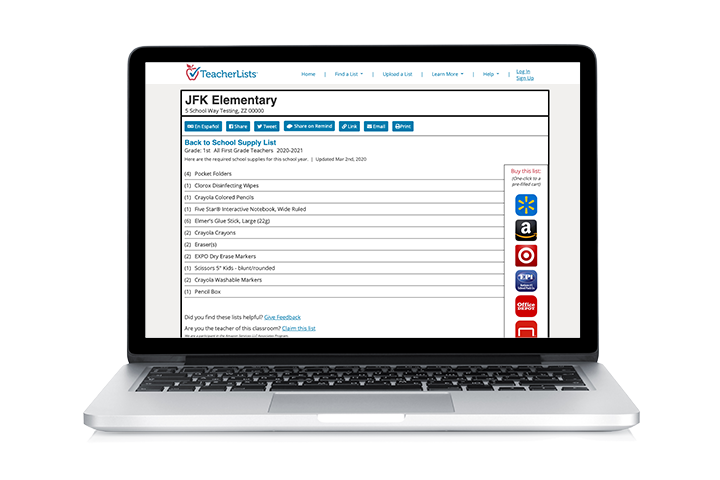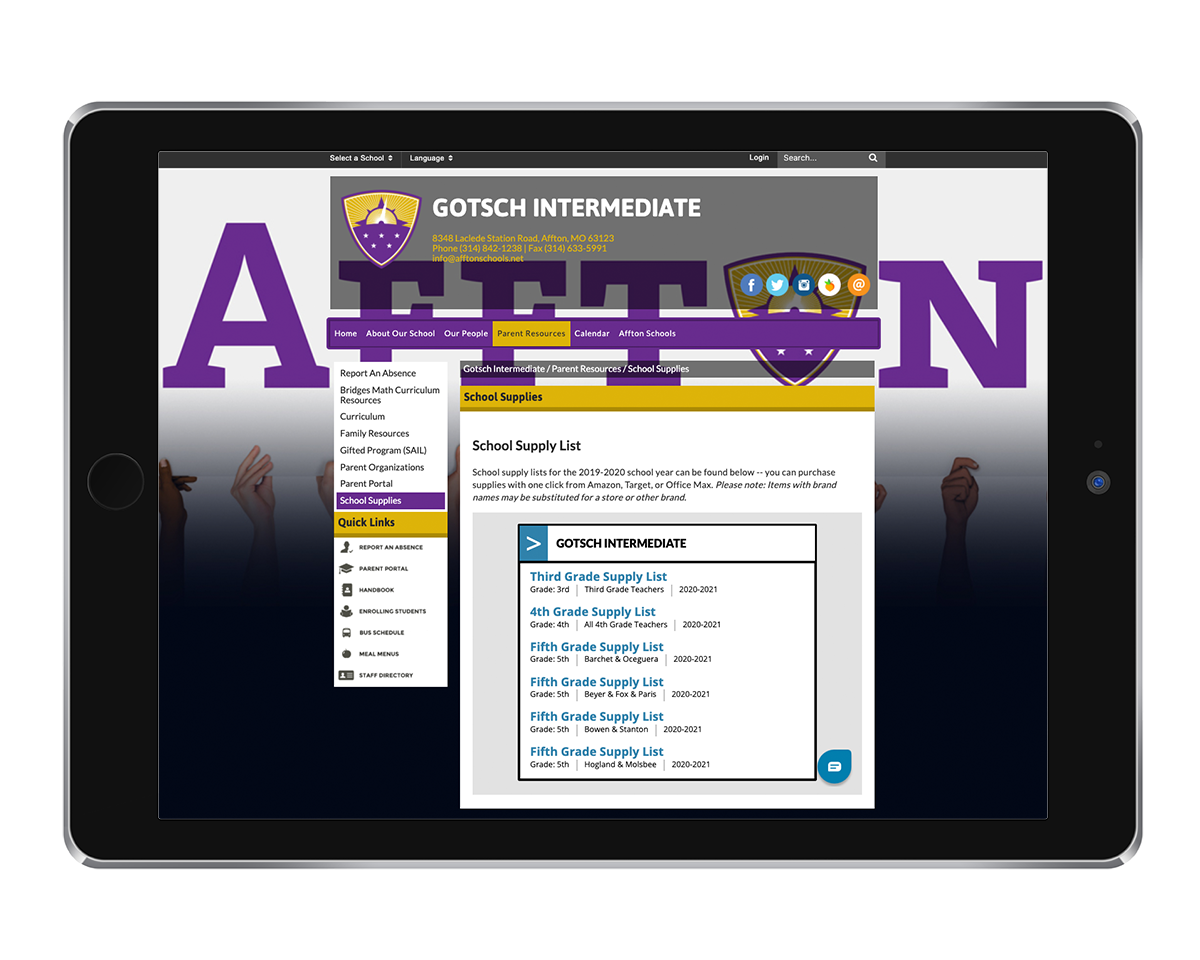 Option 2: Plug-in list display
No development required
iFrame plug-in.
Parents view lists within your branded solution.
Option 3: Custom integration
Create a custom list view experience
The TeacherLists API
Pulls all the list data from the TeacherLists platform.
Normalizes data and fields into a standard format—JSON, HTML, CSV, etc.
Makes data available to Ed Tech partners through standard and custom calls.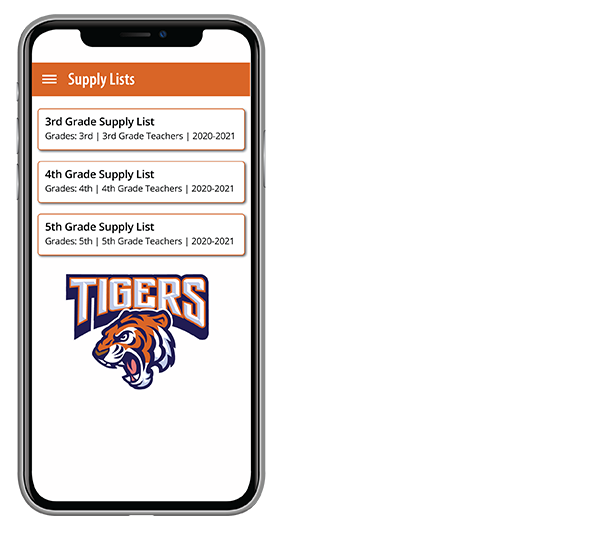 A Growing List of Partners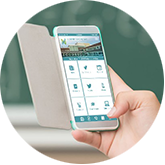 "By partnering with TeacherLists, we're able to deliver personalized supply lists in an easy-to-use mobile format. We're excited to expand our offering while fulfilling our commitment to make it easier than ever for schools to communicate with parents."
—Julie Riggs, President and COO, SchoolInfoApp
Learn More About Bringing TeacherLists to Your Schools