What's a classroom wish list?
Wish lists are the easy and free way for teachers and parent groups (PTOs, PTAs, and others) to let parents know what they can donate to their child's classroom. Planning a winter craft project (virtually or in-person)? Running low on hand sanitizer or disinfecting wipes? Wish lists let parents know exactly what's needed for any classroom or schoolwide activity or initiative.
How are classroom wish lists posted and shared?
It's super easy! Simply login and create a wish list. Then click one of the share buttons to quickly get it to parents via your school website, social media pages, email, or through the Remind app—however you prefer to communicate with them.
How do parents donate items?
Once you share your wish list, parents can click on the item they wish to pledge, choose their quantity, and purchase it in seconds directly through Amazon for completely contact-free shopping (or shop at local retailers if they prefer).
Teachers will be notified instantly when a parent pledges an item, and TeacherLists even manages the quantity requested—so there won't be too much of one item and not enough of another.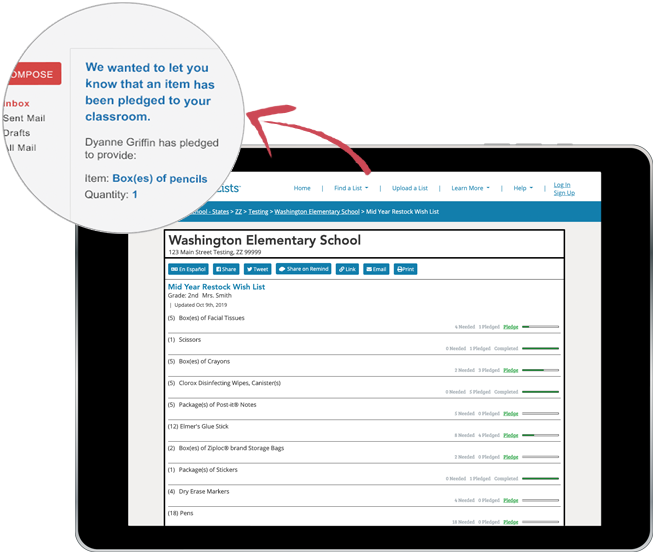 Creating and sharing a wish list is 100% free, and all of our wish lists are also available in Spanish with just a click of a button.