Thanksgiving is a busy time for any family. Just because school is out for a few extra days doesn't mean it's not crazy! Thankfully, there are a bunch of fun seasonal activities for them to enjoy while you prepare Thanksgiving dinner napkin rings to egg carton turkeys, we've rounded up 10 activities to get your kids in the Thanksgiving spirit!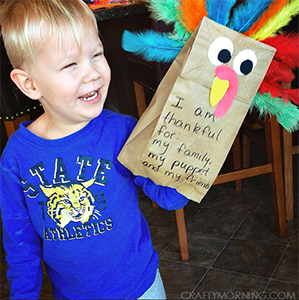 This classic activity is a favorite among families! It allows children to show their creative side while also practicing gratitude!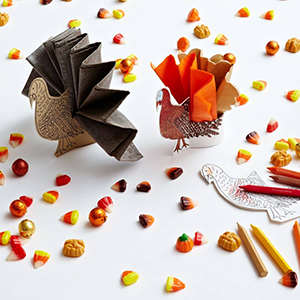 Many kids want to help prepare Thanksgiving dinner. These turkey tail napkin rings are a fun way for them to help and adds a personal touch to the dinner table. With the turkey template, this craft is as simple as coloring the cardstock and folding up the napkins inside!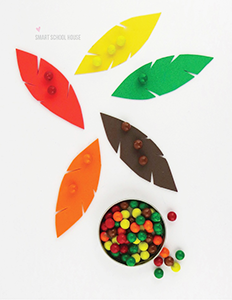 For your youngest children, a Thanksgiving-themed color sorting activity is perfect for keeping your little ones busy while you get ready for the day. Simply print out the turkey feather templates onto colored construction paper and have your child match little candies or snacks by color to the feathers!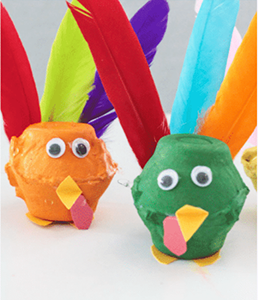 Egg carton turkeys are fun, easy, and require kids to get creative. The best part: they can be used as decorations to add some festivity to the house!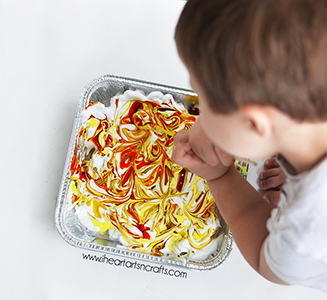 This activity is fun, artsy, and just a little messy. Who knew you could make something so cool with shaving cream mixed and your favorite autumnal colors? Use either leaves cut from cardstock OR go on a real leaf scavenger hunt to find the perfect one, then dip it in the messy mixture for a marbled pattern that's different every time.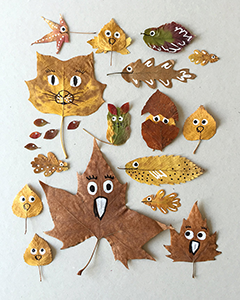 The best part about this craft is getting the kids outside! They can gather as many leaves as they want and come back inside to give them different faces and personalities. Extra points if you give them construction paper so they can make backgrounds and create different Thanksgiving scenes!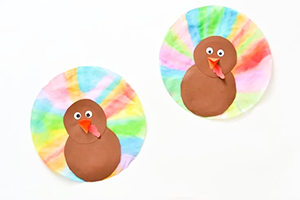 This craft encourages your children to play with colors and see how they work together in real-time! Encourage them to experiment to get some crazy results.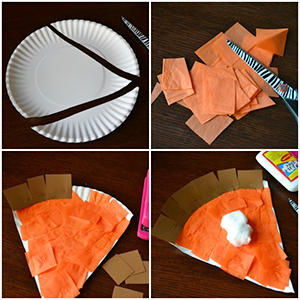 While you bake their favorite seasonal pie, they can create their own masterpiece (or, masterslice)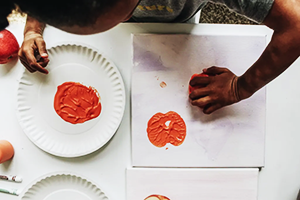 Make your own pumpkin patch using sliced apples, paint, and paper plates!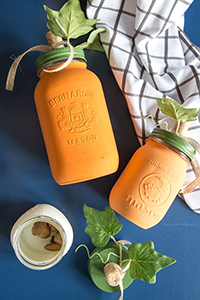 Let your kids customize the Thanksgiving table centerpiece this year! They can paint their mason jars however they want (pumpkin or otherwise), and fill it with some seasonal flowers and greenery.