At TeacherLists, we're all about making it easier for schools to share supply lists with families. Here are some features (including many that are new for 2022!) that will help you get ready for the back-to-school season!

Schedule the date your school supply list goes online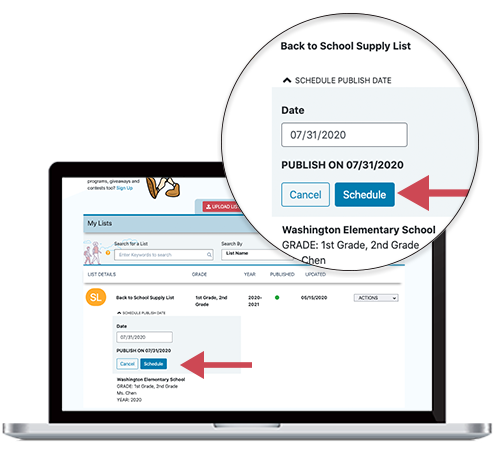 If you have your school supply list ready but aren't ready to share it with families yet, we've got you covered. Our convenient scheduling feature lets you upload or create your list and select the date you'd like to have it published so you can make it available to families when the time is right.
New! Now you can schedule ALL of the lists for your school to be published on the same date (instead of scheduling lists individually).
Make your supply list automatically renew each year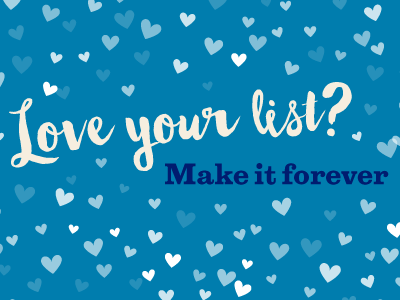 Imagine if your school supply list automatically updated every year and was available to parents? If your supply list stays the same each year, mark it "evergreen" and we'll take care of updating the school year for you! As the saying goes, just set it and forget it. (You can remove the evergreen feature and/or edit your lists at any time.)
New! You can now mark ALL of your lists evergreen with just one click (instead of marking them individually). Not ready to mark your lists evergreen? You can simply update the school year for all the lists at your school at once. This updates lists to the current or upcoming school year but does not mark them evergreen.
Easily share your supply lists with families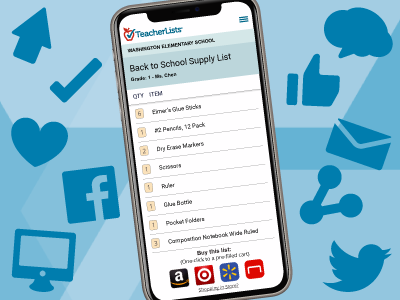 However you communicate with parents, we make it easy to share your lists so they can shop for supplies quickly and conveniently. Share your lists via email, post them on your favorite social network, or even add them to your school website! It only takes a few clicks, and your parents will love the convenience of finding their list online and having the option of in-store pickup or one-click shopping from our national retail partners, including Target, Amazon, and Walmart.
New! Share tools are now available right on your dashboard for easy access.
Our pre-made GIFs make sharing on social a snap!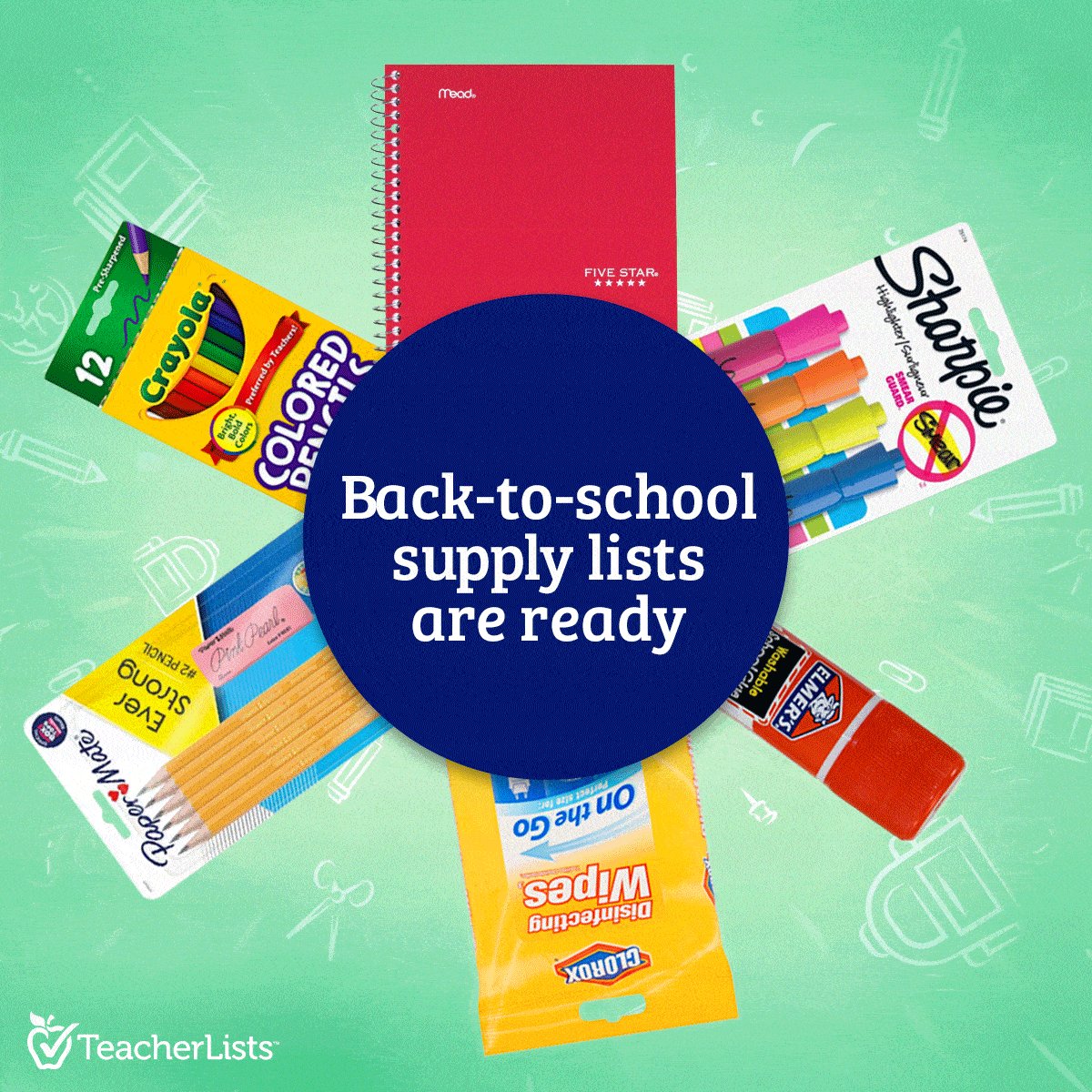 Let families know your lists are posted with our downloadable GIFs. Check out our tool kit of helpful communication tools for more GIFs, banners and more!
Lists are shared with national retailers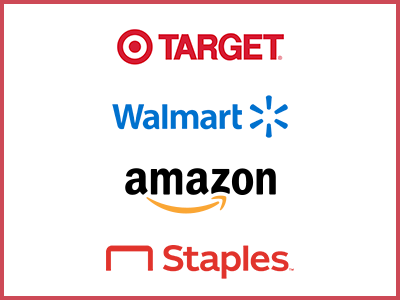 When you post your classroom supply list on TeacherLists, we automatically share the list with top national retailers. That means the school office will get fewer phone calls from store managers looking for your school's lists. Stores know sooner what supplies their customers will be looking for so they can be sure to have the items in stock.
Integration with EdTech platforms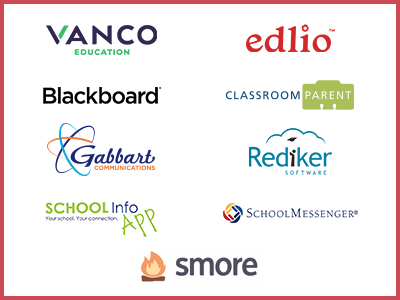 We integrate with the EdTech platforms you may already be using, like Vanco, Edlio, and Smore. Our new school supply list links fit right into existing online web stores, making it even easier for parents to find your lists.
Our concierge service does the work for you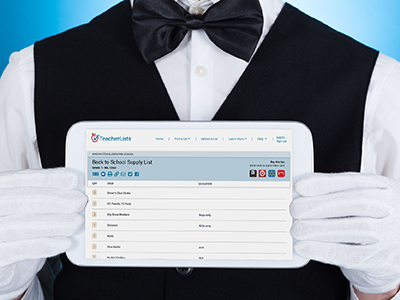 We know the end of the school year gets hectic, which is we make it easy to get your school or district's supply lists posted so they're ready to share with parents before summer break begins. You can send your lists directly to our concierge service and we'll post them to TeacherLists.com for you. Contact our concierge at Concierge Service 
Convenient features for school families
We know you love to make things easier for school families, too. Here are some TeacherLists features that can make life simpler for parents at the busy back-to-school time.
With our online retailer buttons, families can click to buy their entire supply list from the companies they know and love—a convenience they won't find anywhere else.
Families can easily view and print your supply lists in Spanish.

 

Parents can sign up to receive a text or email notification when your school posts its lists.