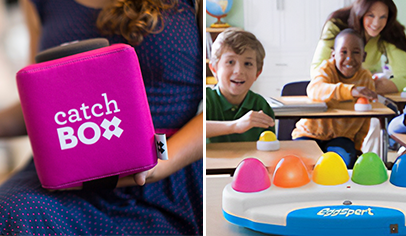 'Tis the season for tech, according to our annual review of over 25,000 digital classroom wish lists created by teachers right here on TeacherLists. With items like 3D printers and iPad projectors appearing on more lists than we can count, there's a definite shift toward more technology in the classroom.
Here at TeacherLists, we're making it faster, smarter, and easier for teachers to get the items they really want (or at least need) for their classrooms with our free digital wish lists. And due to the hefty price tags that often accompany tech devices, the holiday season is the perfect time to create or update your classroom wish lists!
1. Catchbox Wireless Microphone, $449
Need to ramp up student participation in your classroom? This unique throwable microphone helps students to overcome inertia and encourages everyone to share their ideas!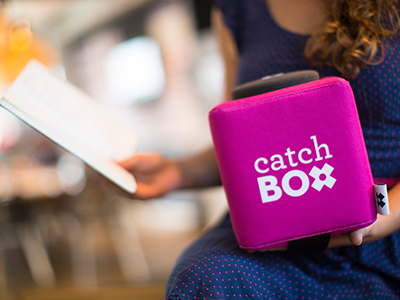 via Catchbox
2. Digital Drawing Graphics Tablet for Chromebook, $59.99
Teachers can use this tablet and stylus to display handwritten information to their students during virtual class. One educator on Amazon stated, "This device is an absolute lifesaver for teaching virtual math!".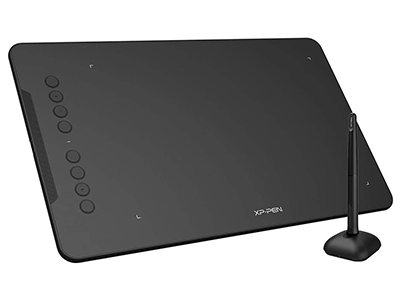 via Amazon
3. Wireless Doorbell, $24.99
A wireless doorbell acts as an attention-getter in the classroom. All you have to do is teach your students to listen for the chime, and when they hear it, they'll know it's their signal to turn their attention to the front of the class.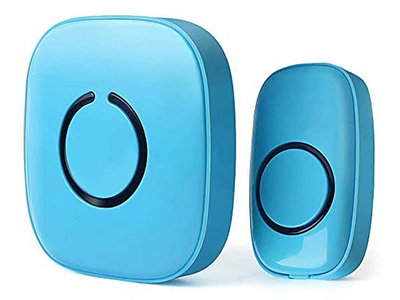 via Amazon 
4. LaCie Rugged Mini Portable Hard Drive 2TB, $89.99
Trek from school to home confidently with this external hard drive that offers all terrain durability of drop, crush, and water resistance. Plus, its bright orange casing makes it easy to find when buried in your school bag.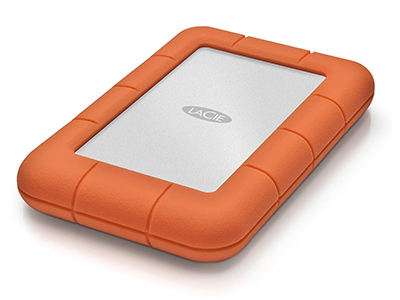 via Amazon
5. Logitech MX Vertical Wireless Mouse & K350 Wireless Wave Keyboard, $125.98
Teachers are prone to certain occupational problems, especially musculoskeletal disorders including carpal tunnel syndrome. Using an ergonomic setup helps to reduce strain on wrists and arms, which allows you to use your computer comfortably for more extended periods.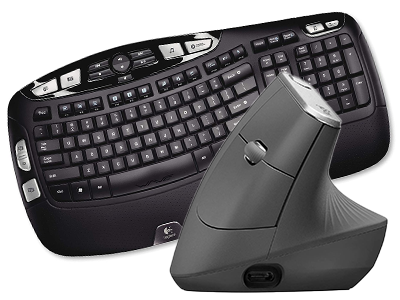 via Amazon 
6. Bose QuietComfort Earbuds, $199
These Bose earbuds are a true "wish list" item, but they are worth the price tag! Whether you use them for teaching virtually or when you need a little zone out time between classes, these noise cancelling earbuds are the best on the market.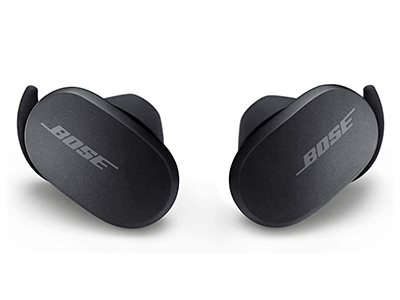 via Amazon
7. Ember Travel Mug², $179.95
Every teacher knows all too well the taste of lukewarm coffee. This smart heated travel mug allows you to set an exact drinking temperature and keeps it there for up to 3 hours, so your coffee is never too hot, or too cold.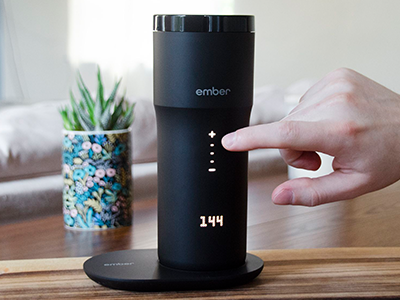 via Ember
8. Wireless Eggspert, $65.98
Turn classroom review sessions and quizzes into a gameshow style activity with these eggspert buzzers. One of the coolest things about this product is that it works as an effective teaching tool for kindergarteners, high schoolers, and every grade in between!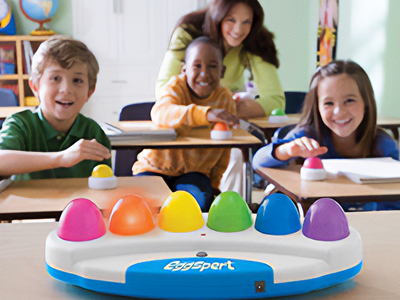 via Amazon
9. Oculus Quest 2, $299
Certain concepts are difficult to visualize unless you already understand them. This can be a problem in education, especially in subjects like physics or computer graphics, where dynamism and movement are important. Using a VR device like the Oculus Quest can help students visually understand concepts in an innovative and engaging way.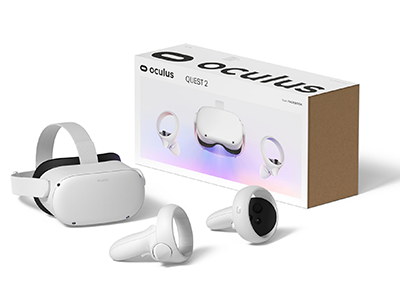 via Oculus
10. Microscope Camera, $35
Simply hook up the camera to your laptop to display images of samples and specimens for all to see.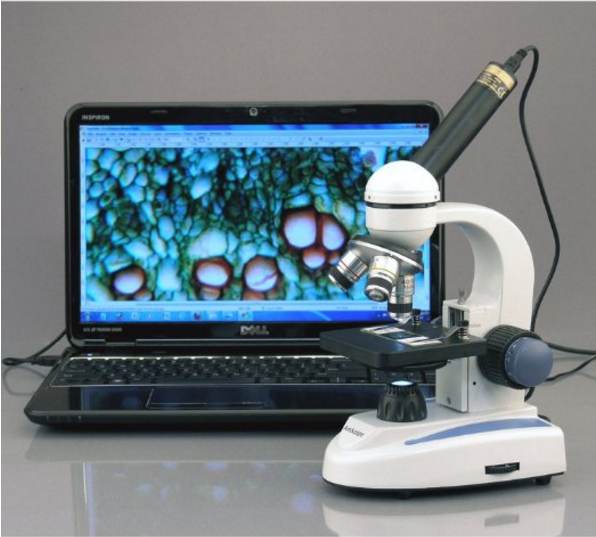 via Amazon
11. BrushBot Kits, $17.99
Using the head of a toothbrush, BrushBot kits teach kids about making and working with basic electronics, and thinking outside the box in minimalist "robot" design. The BrushBot uses the head of a toothbrush as its body and the bristles as its legs. The hundreds of nylon bristles that would normally clean your teeth twitch and vibrate to make the "bot" bounce along like a nervous little insect!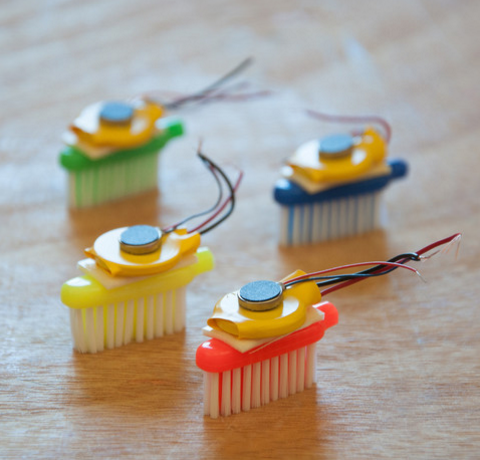 12. The Intelli-Scanner, $79-$99
Easily organize and share books, movies, and media in the classroom.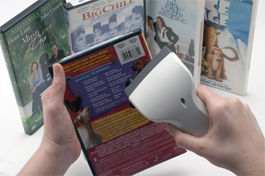 13. iPhone/iPad Projector, $69.99
This mini portable high definition LCD projector is easy to cart back and forth to the classroom.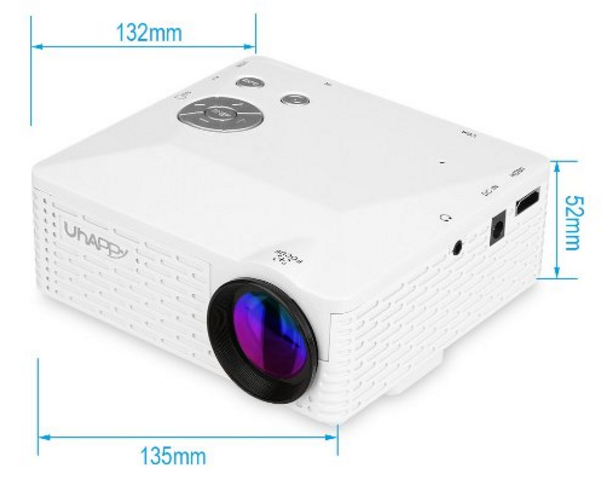 via Amazon
14. Arduino Kits, $25 – $100
Perfect for classroom maker spaces, Arduino kits feature a simple microcontroller board that allow students to make anything, from their own games and computers to a key board using bananas!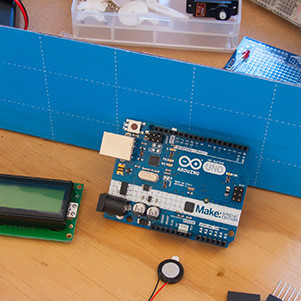 via makershed.com
15. Robotic Arm Kit, $42
This affordable, quality robotic arm kit is recommended for students ages 9 and up.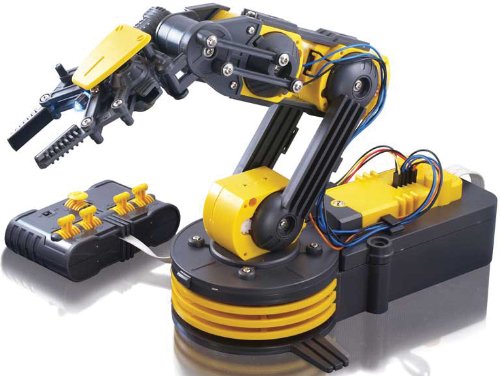 via Amazon
16. Tablet Storage and Charging Base, $38
Perfect for iPads and other tablets that charge through a USB port, this convenient storage and charging station holds six tablets with or without their protective cases.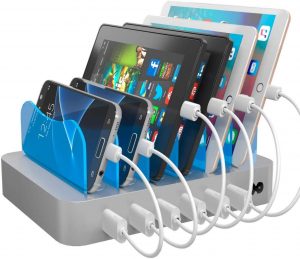 17. ScanSnap Scanner, $269
No more cluttering your classroom desk with piles of paper and school forms – just scan and print documents whenever you need them. This portable scanner can handle 12-15 double-sided pages at a time, and even syncs with apps like Dropbox and Evernote.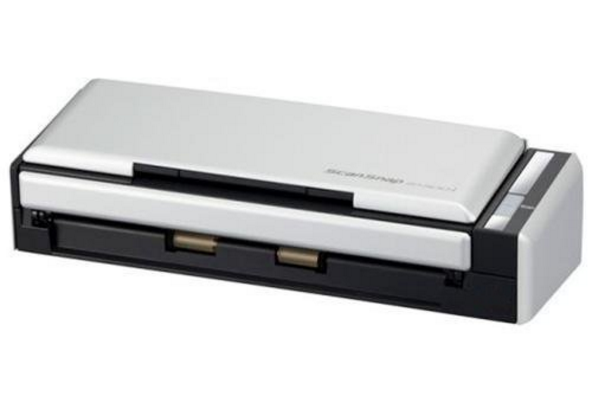 via Amazon
18. Belkin Rockstar Headphone Splitter, $12
Plug multiple sets of headphones into one iPad/iPod—great for listening centers!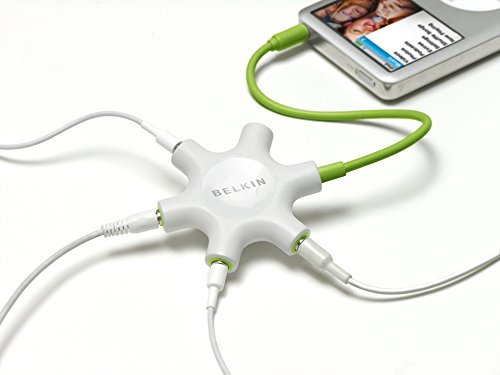 via Amazon 
19. Document Camera, $69
This compact (and affordable) document camera comes off its stand, which comes in pretty handy for those science activities that require looking at things from all sorts of angles.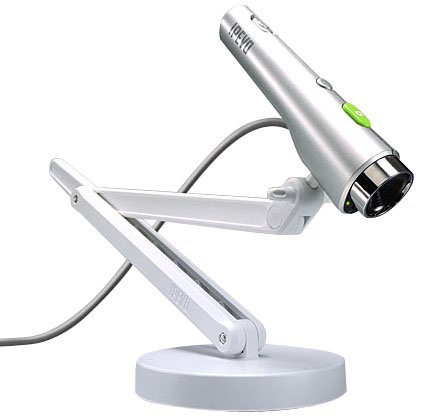 via Amazon
20. GPS Device(s) for Geocaching, $129
Many teachers (at all grade levels) use geocaching, the location-based treasure hunting activity, as a teaching tool. You'll need a few GPS units for students to check out in order to locate those coordinates. New to geocaching? Read how Dr. Polley, Educacher Extraordinaire, incorporates geocaching in his classroom.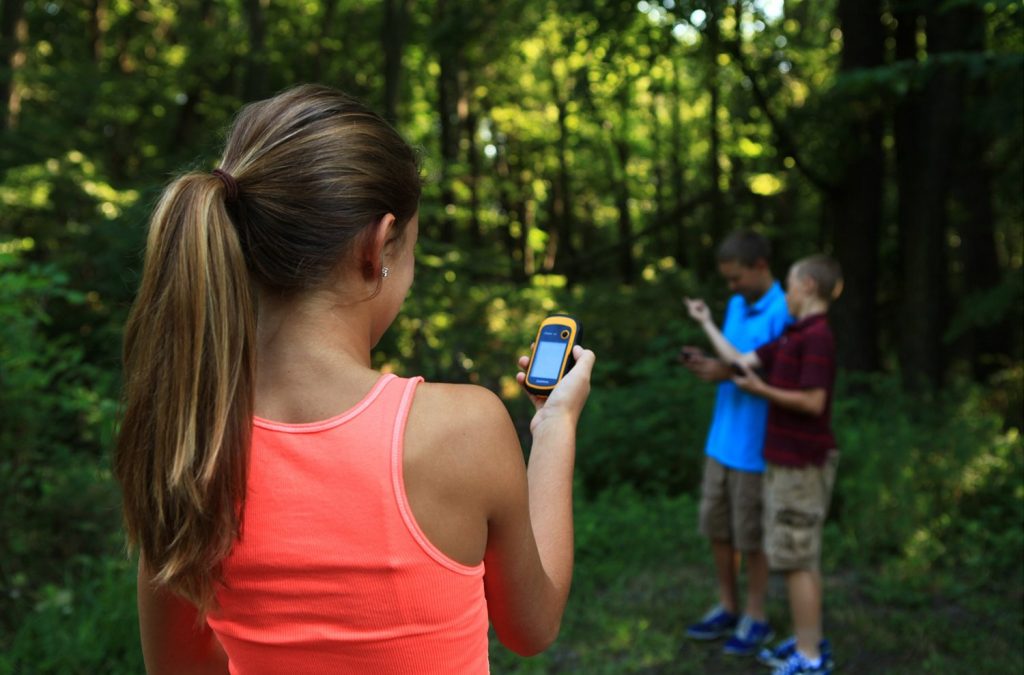 via Amazon
21. Canon Selphy, $83
Your bulletin board dreams have been answered. With this printer, you can print gorgeous edge-to-edge, borderless photos in credit card and postcard sizes right from your wireless camera or smart device (no network needed).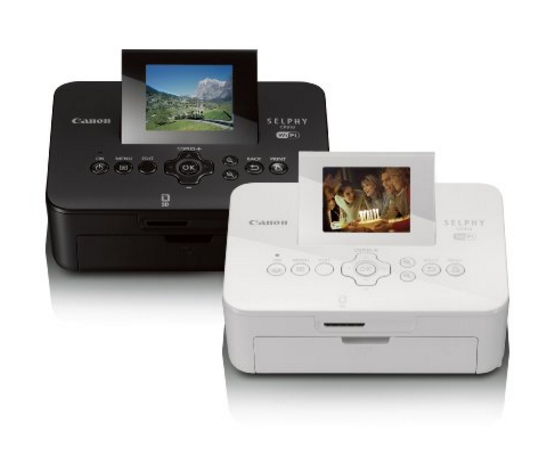 via Amazon
Bonus item!
Theragun Mini, $199
This item isn't for the classroom, but with the stress of full-time teaching, a nightly Theragun session 100% essential.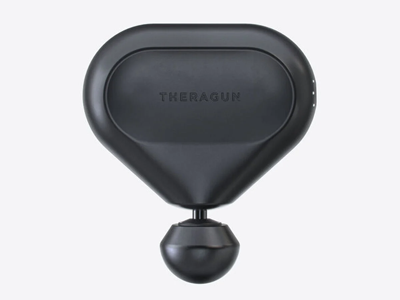 via Therabody
Want to add some of these items to your own wish list? Create a digital wish list for free right here. Parents can access your list 24/7 from any device, and pledge to donate items with just a click (you'll even get an automatic email notification). And, it gets better—your list automatically updates so you never get too much of one thing and not enough of the other. That right there is what we call smart technology!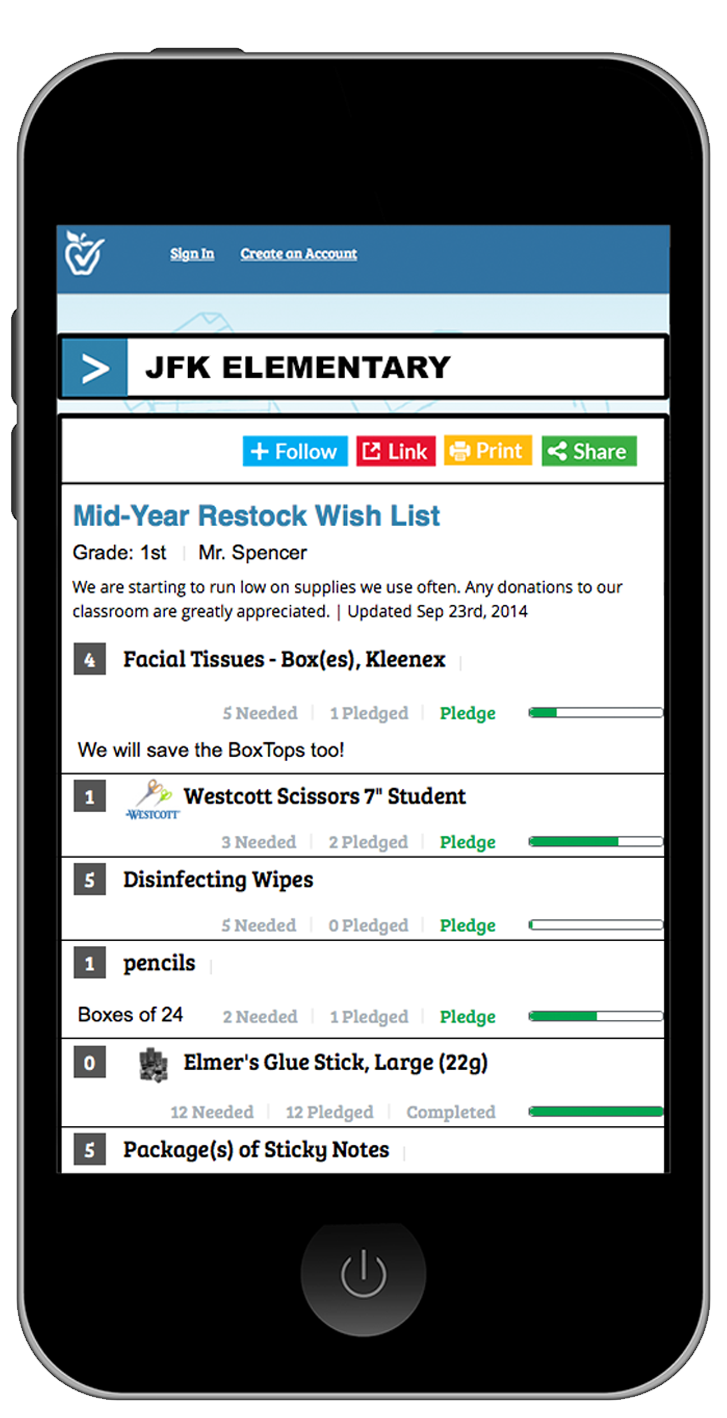 All new-fashioned, high-powered, tech-rrific gizmos aside, we'd be remiss if we didn't point out how many basic necessities we continue to see topping classroom wish lists—items like pencils, paper towels, and glue sticks. That just goes to show that any contribution is appreciated, no matter how big or how basic.